AskCPAG - new info and solutions platform
Message from CPAG: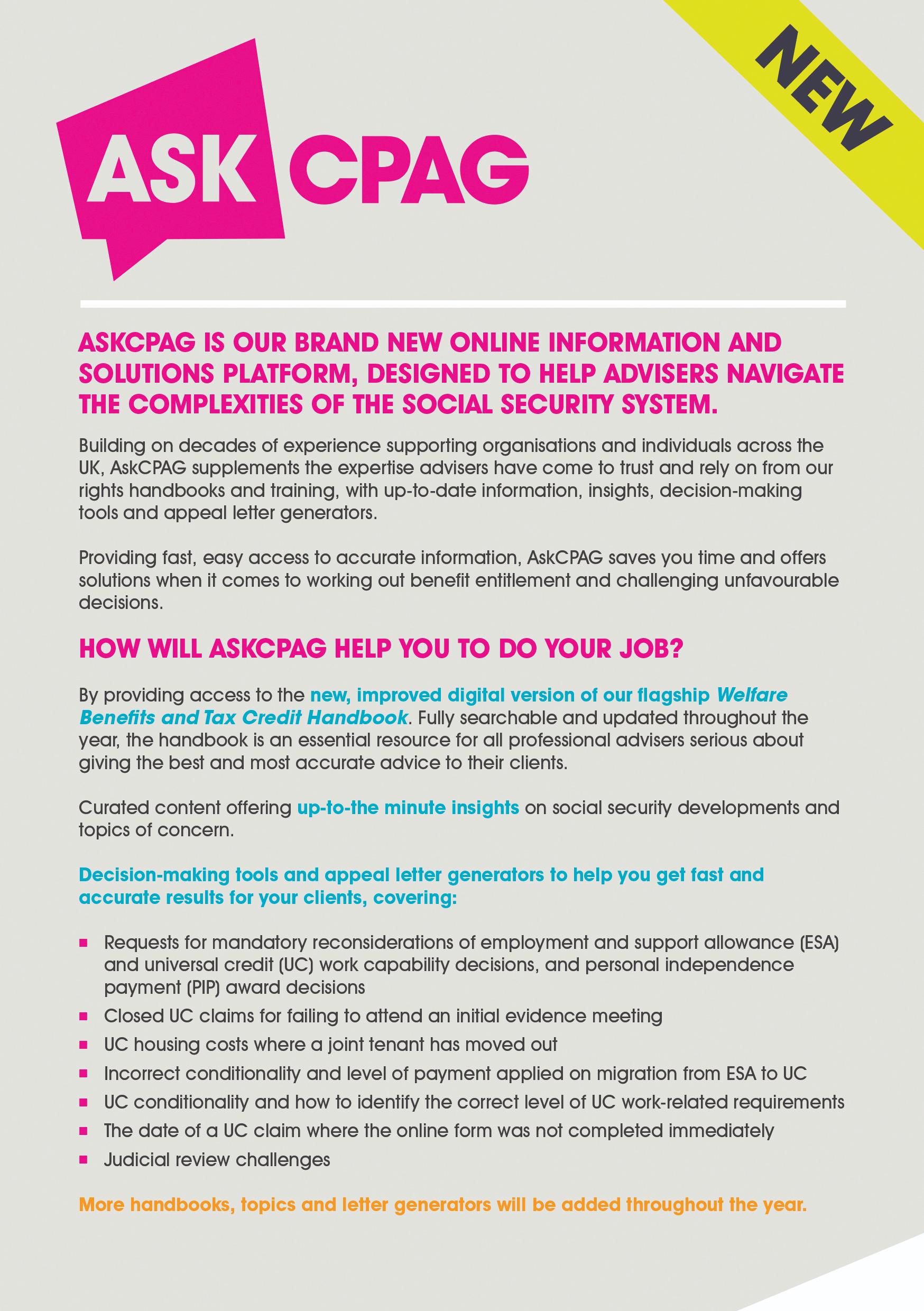 HOW DOES IT WORK?
The online services are accessed through your web browser at askcpag.org.uk
In celebration of the launch, we would like to offer you access to 'AskCPAG+' for one month. We hope you enjoy everything it has to offer, such as the decision-making tools and letter generators, and see the benefit of the platform in your day to day work. You can sign up for this here.
AskCPAG will be developed throughout the year using insights from our advice line, training courses and events, as well as interaction and analytics.
Developed for advisors, we welcome any thoughts and ideas you may have, and very much look forward to your feedback and reviews of AskCPAG.
Please contact us at askCPAG@cpag.org.uk or via the feedback form
More information about our AskCPAG subscription types can be found below.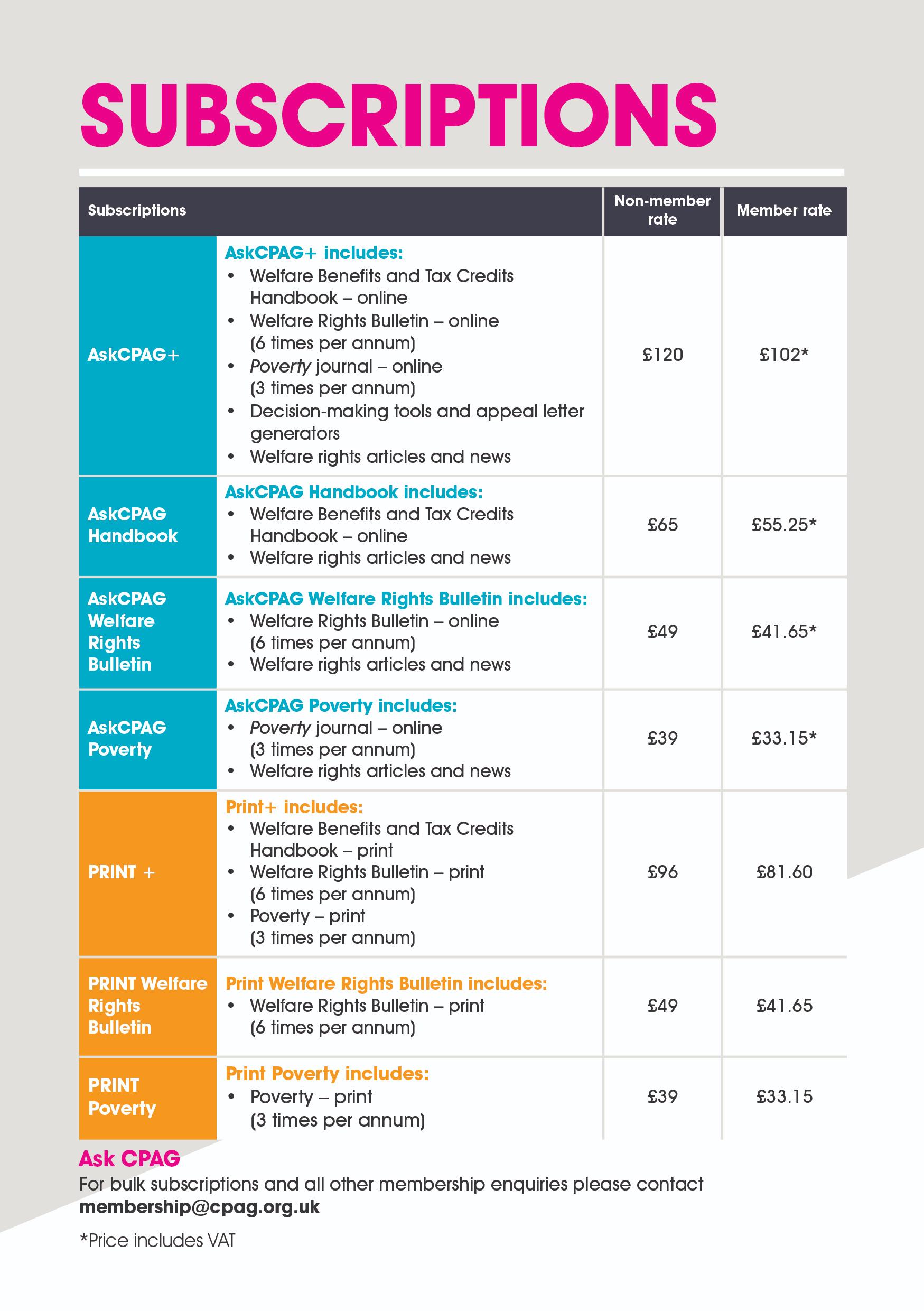 Enquiries
If you have any queries about the Strategic Legal Fund, please contact info@ilpa.org.uk or call 0207 251 8383.
Next application deadlines
Next Expert Panel meetings