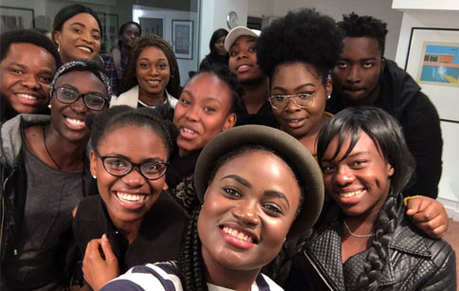 Grants awarded under ILPA
On this page you will be able to see all the grants that were awarded by the Strategic Legal Fund for Vulnerable Young Migrants from November 2017 onwards.
Materials produced by grantees, which might be helpful to other advocates for migrants' rights are being uploaded on to this website, and the ILPA website. If you require this material before it has been added to the Archive, please contact the Project manager Bella Kosmala at bella.kosmala@ilpa.org.uk.
January 2019
Maternity Action and Southwark Law Centre - £13,087
Maternity Action and Southwark Law Centre were recently awarded a grant for research and development work to support a judicial review of the regulations governing charging for NHS maternity care (National Health Service (Charges to Overseas Visitors) Regulations 2015).
The AIRE Centre - £1,978
The AIRE centre was awarded funds for travel and accommodation to Luxembourg to intervene in the CJEU case of Bajratari, which concerns the effect on the rights of Irish citizen Chen children in Northern Ireland of the refusal to recognise the parents' income.
November 2018
Greater Manchester Immigration Aid Unit - £14,237
Based on a scoping report evidencing the need, Greater Manchester Immigration Aid Unit has been awarded funding to attempt to resolve the legal situation for young people assessed as over 18 and moved between local authorities. The proposal seeks funding for policy work for improved guidance and for pre-litigation work.
Migrants Organise and Public Law Project - £8,222
Migrants Organise and Public Law Project have been awarded funds to look into bringing a legal challenge to the stringent bail conditions, particularly around reporting, imposed on minors and disabled young adults pursuant the 2016 Immigration Act. These are imposed despite Equality Act and safeguarding issues, including on people who lack mental capacity or are unfit for interview.
Coram Children's Legal Centre - £1,817
Coram CCLC has been awarded additional funding for the travel costs and preparation of their intervention in the case of SM v UK c129/18 at the hearing of the Grand Chamber in CJEU. The case concerns the Kefalah fostering system, the Islamic equivalent to adoption, which currently is not recognised as an adoption under UK law.
September 2018
Migrant Legal Project - £4,611
Migrant Legal Project has been awarded funds for research and preparation of briefing materials to call for a reversion of the Civil Legal Aid Regulations which came into force 1st September. These act as a barrier to legally aided clients moving their appeals from the First-tier Tribunal to the Upper Tribunal, by removing appeals to the Upper Tribunal within scope of controlled work (OISC regulated firms). The Migrant Legal Project is currently the only provider of such legal aid services for asylum seekers in the entirety of Devon and Cornwall, and as an OISC regulated firm they will no longer be able to represent clients in such cases, many of which are young people under 25.
July 2018
Commons Law CIC - £7,636
Commons, a not-for-profit criminal law firm, has been awarded funds to carry out preliminary research into the expansive reach of the government's immigration control and hostile environment policy into the criminal justice system. Since November 2017, there has been a requirement for defendants in criminal proceedings to provide their nationality to the courts. Failure to provide this information is a criminal offence, regardless of whether immigration status has any bearing on the substantive offence or issues of bail. It is also retained regardless of whether the defendant is acquitted or the proceedings are discontinued.
Migrant and Refugee Children's Legal Unit (Islington Law Centre) - £23,823
MiCLU has been awarded funds to address the unlawfulness in the 10-year route to settlement and to evidence the discriminatory impact of the current regime on specific protected groups. Since 2012, families with children with lengthy residence in the UK must apply for Limited Leave to Remain through four consecutive applications over ten years. The high cost of these applications means the impact on low income families is severe as they risk destitution and indebtedness.
Joint Council for the Welfare of Immigrants - £3,700
JCWI was awarded a grant for further focused mystery shopping research to strengthen findings specifically on ethnicity discrimination made in previous SLF funded research on the Right to Rent scheme.
Read their report Passport Please
Public Law Project - £3,435
PLP was awarded further funding to challenge the 'removal window' policy' in an intervention in the Upper Tribunal.
May 2018
Matthew Gold & Co and Project 17 - £21,644
Matthew Gold & Co together with Project 17 have been awarded funds to look into the lawfulness of systems and practices employed by local authorities during section 17 Children Act assessments of destitute children with NRPF carers. These assessments increasingly focus on the credibility of carers, rather than being social work assessments of children's needs. Practices employed include fraud investigators as part of NRPF teams, credit checks without proper consent and requesting DNA samples.
Greater Manchester Immigration Aid Unit (GMIAU) - £1,500
GMIAU has been awarded funds to undertake initial scoping work to explore routes other than strategic litigation with the aim of developing policy on which local authority bears responsibility when a child has been assessed as 18+, dispersed to a new area, and requests a re-assessment of their age and s20 Children's Act support. Clearer guidance is needed to avoid young people being passed from pillar to post, waiting months or years before they receive advice on how to challenge the determination of their age.
March 2018
Deighton Pierce Glynn and Unity Project - £15,665
Deighton Pierce Glynn and the Unity Project were awarded funds to gather evidence of the discriminatory impact and systemic failings in the implementation of the Home Office's policy of imposing a No Recourse to Public Funds (NRPF) condition on grants of limited leave to remain in the UK. The policy disproportionately impacts single mothers and leaves many children and young migrants destitute for prolonged periods.
January 2018
Asylum Support Appeals Project - £1,295
ASAP was awarded funding to complete their legal research in respect of the potential unlawfulness of the Home Office's approach to the statutory destitution test when deciding s95 applications.
The AIRE Centre - £7,965
Funds were awarded to intervene in the CJEU case of Bajratari (reference from the Northern Irish Court of Appeal), which concerns the effect on the rights of Irish citizen Chen children in Northern Ireland of the refusal to recognise the parents' income.
Just for Kids Law - £12,947
Funds were awarded for Just for Kids Law to intervene in the case of Against Borders for Children (ABC) v The Secretary of State for Education; a challenge being brought by Liberty to challenge the collection of nationality and country of birth data from children in the school census.
Medact - £13,046
Medact and Maternity Action were awarded funding for research and preparation for an intervention in a judicial review challenging the 2017 amendments to the NHS Overseas Visitors Charging Regulations 2015.
Safe Passage - £18,262
Funds were awarded to carry out pre-litigation research relating to the widespread failure of local authorities to provide adequate support to asylum-seeking children who have been transferred to the UK to be united with their family members under the Dublin III regulation.
November 2017
Deighton Pierce Glynn - £1,687
Funds were awarded for preparing an application to intervene in the Court of Appeal on behalf of Missing Children Europe, concerning whether the State owes a duty to protect potential victims of re-trafficking.
Enquiries
If you have any queries about the Strategic Legal Fund, please contact Bella Kosmala at ILPA: bella.kosmala@ilpa.org.uk or 0207 251 8383.
Next application deadlines
Next Expert Panel meetings
Tuesday 19 March 2019
Tuesday 21 May 2019